If you're thinking of starting a business, good news! There are lots of ways to finance a start up.
Start Up Loans, business bank loans, personal investment, peer-to-peer lending, equity investment, crowdfunding…even the Bank of Family and Friends! But how do you decide the best option for your business? This guide explains your startup business finance options and answers common business finance questions like:
What is the best way to finance a business?
Where can I get money to start a business?
Can I borrow money to start a business?
Where can I get a small business loan?
Before we get started…
Remember, if you're considering business finance, you'll need to find an option that:
you're eligible for and comfortable with
provides enough capital to suit your ambitions
has affordable repayment terms
No reputable lender will let you borrow more than you can afford…and that's a good thing!
If you're not sure how much money you'll need, check out our article on how much it costs to start a business.
What is the best way of financing a new business?
There are lots of different options to finance a new business, including:
Personal investment
Family and friends
Business loans
Start Up Loans
Peer-to-peer lenders
Business grants
Equity investment
Crowdfunding
There is no 'best' way of financing a start up business. You need to find the best solution for you. That might mean putting your own money into a business while you get it off the ground, borrowing money to boost your startup funds, or seeking support from outside investors.
You can find out more about each of the options below.
STEP 1 : Personal investment
Should I put my own money into my business?
Investing your own money to kickstart your business can be the natural first step to financing your dream. It can be quicker and easier than applying for finance.
Also, if you're starting a new business, you need to be confident that it is going to succeed. Investing your own money is a great way to test your commitment to your concept by putting your money where your mouth is.
But is it right for you?
Pros and cons of investing your own money in your own business
| Pros | Cons |
| --- | --- |
| Easier than applying for other forms of finance – no lengthy application process to navigate or hoops to jump through | You may have access to less money than if you applied for other forms of finance – this may reduce your potential for growth |
| You don't have to produce a business plan – this saves you time, admin and potential stress | You don't have to produce a business plan – business planning can help you work out the details of your business and refine them |
| You don't have debtors or investors to worry about | You may worry about using your rainy day funds instead |
| No interest to pay | Your lifestyle / budget may be impacted by funding your business |
What should I think about before investing my own money in my business?
Keep your pots of money separate – make sure you have a separate bank account to keep track of personal vs business funds
Keep things simple – transfer a lump sum over to your business account rather than moving dribs and drabs
Be careful – evaluate the risks of investing your own money before committing
Protect your assets – make sure you won't lose vital assets such as your house or retirement savings if something goes wrong
Know your limits – know your personal survival budget to keep your head above water as you start your business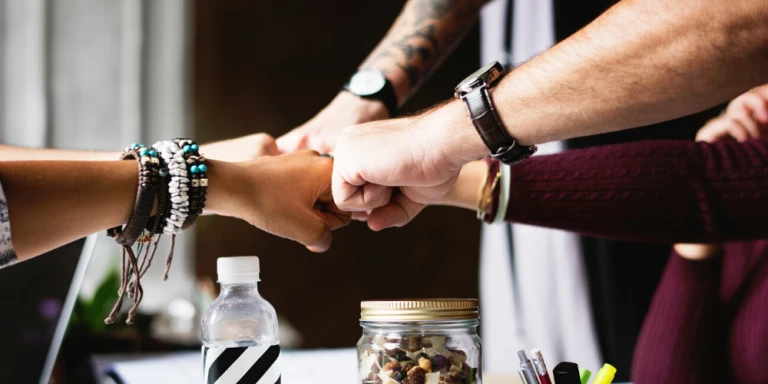 STEP 2 : Family and friends
Should I ask friends or family to invest in my business?
If you don't have enough money to fund your business yourself, you might be thinking about asking friends or family for financial help.
With many baby boomers now mortgage-free and living on comfortable pensions, there may be relatives with available funds to help you out.
But tread carefully with this way to finance your business. There's more than money on the line here. Relationships can be affected if things go wrong.
Keep things clear
If you have family or friends who are interested in investing in you and your business, make sure you:
Are honest – talk about how much you need, how long you need it for and the realistic rate at which you'll be able to pay it back
Are clear – make sure you all understand whether the money is a loan, investment or gift
Make it formal – put things in writing to avoid misunderstandings or disagreements in the future
Know the 'exit plan' – if they want the money back, know when will that be and whether will they expect interest or some other benefit in return
Borrowing from the Bank of Mum and Dad?
Put things in writing so you all know what to expect. When you're borrowing from loved ones, there's more than just money on the line.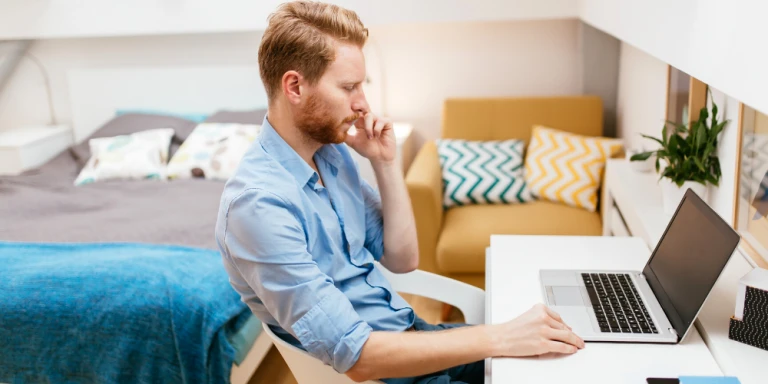 STEP 3 : Business loans
Can I get a business loan from a bank?
Many high street banks offer business loans to help companies invest and grow. However, banks can be risk-averse. This means they might not be as willing to back a new business as they would an established one. But don't worry: that's why Start Up Loans exist! Use our Start Up Loan calculator to find out how much you could borrow for your new business.
What do I need to apply for a business loan from a bank?
You'll need to be able to show any lender that your business is ready for investment and you can afford the repayments. To do this you'll need:
A detailed business plan
Clear sales projections
A robust cash-flow forecast
Accounts and tax returns (if applicable)
Not sure where to start? These might help:
How to Write a Business Plan
How to Make Revenue Forecasts
What to Expect when Applying for a Business Loan
How To Start Your Own Business
Bank loans aren't always an option
Bank loans aren't always available to new businesses. That's why the Government established the Start Up Loan scheme, to help brilliant businesses get the funding they need to succeed.
Can new businesses get a business loan from a bank?
Yes but it can be trickier. Since the financial crash in the noughties, banks can be more risk averse.
As a result, they often favour established businesses rather than new ventures, because they can look at past trading to assess future viability.
They also sometimes favour limited companies over sole traders. This is because limited companies are sometimes perceived as more respectable and reliable, due to being more open to public scrutiny.
The government have recognised that this can make it more difficult for startup businesses to find finance. So they started Start Up Loans, which are loans specifically for new businesses.
Are new businesses eligible for Bounce Back Loans?
Yes, if you are already trading. The Bounce Back Loan is a new initiative to help businesses that have been affected by Coronavirus. Applicants can borrow up to 25% of their annual income, so long as they can prove they have suffered financially due to the pandemic.
They are currently available to any established business via their existing bank. These are not available to businesses that have not yet started trading, so you cannot use a Bounce Back Loan to help you start a business.