How to start a business with no money
By using the skills and resources you already have – and taking advantage of free business advice – you can start a successful business with very little upfront investment.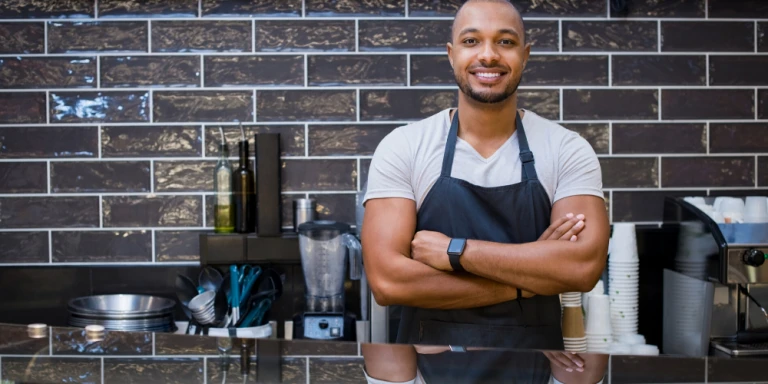 STEP 1 : Use the skills you already have
There's no-one in the world that's quite like you. You've got interests, experience and skills that no-one else has. Somewhere out there is a gap in the market that's the perfect fit for you. The trick is to find it!
Start by brainstorming
Start by brainstorming everything you have to offer.
What business skills have you already got?
What have you done in the past?
What expertise have you got?
What do you know?
Who do you know?
What free or cheap resources do you have access to?
You'll start to build a picture of the resources at your disposal.
Need some inspiration? Read our article on How to come up with a business idea
Then narrow down your ideas
Once you know the resources you have available, start to look for problems that those resources could solve. You might need to think creatively.
For example, if you are a great with numbers, you might automatically think about doing the books for local businesses. But what about tutoring school children? Or providing coaching to adults who need more confidence around cash?
You might dream of opening your own café. But whilst you raise the money for that, you could offer cooking classes, become a personal chef, supply sweet treats to local cafes.
Identifying how you can use your skills to deliver a service people want, is a great first step towards business success. Once you've come up with an idea, check out our article on working out if your business idea has potential.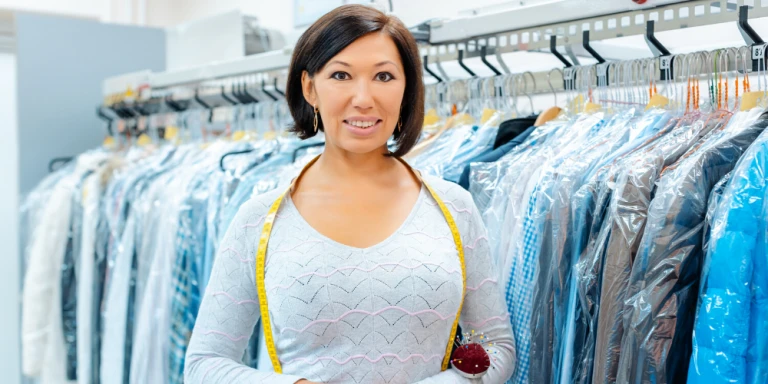 STEP 2 : Offer a service instead of a product
Service-based businesses are cheaper to start than product-based businesses.
With a product-based business – manufacturing or selling products – you'll incur upfront costs to develop the product or buy stock.
With a service-based business – like gardening, design, cleaning, consultancy – you have hardly any overheads. This means you can get started with minimal investment and make money through 'sweat equity' – the effort that you put in.
A great example of a low-cost, sweat equity business is domestic cleaning. If you use the homeowners' cleaning products, potentially your only up-front cost will be promoting your business.
And with the help of social media, you might not even need to pay to do that. Post about your cleaning services on local Facebook groups and ask friends to share…you could have clients in no time.
Check out our list of 35+ businesses you can start with no money and see how many are service-based.
Don't forget, if you do need some money to start up, Start Up Loans are available for as little as £500, all the way up to £25,000. So if you do just need a little seed money, get in touch.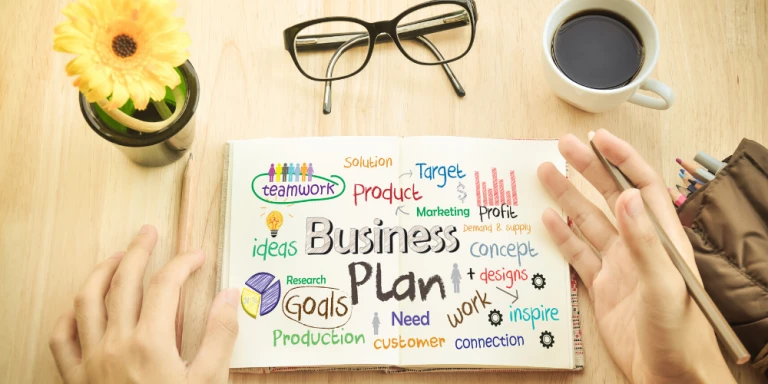 STEP 3 : Plan for success
You might be starting your business on a shoestring budget but that doesn't mean it isn't a 'proper' business. And, as such, you should do the proper planning to make it a success.
Working out your business goals and how you'll achieve them is an important step towards success. Even if you're not planning on spending much, working out your costs in advance will help you plan and prepare for them. Take a look at our guide on How to Write a Business Plan to get you started.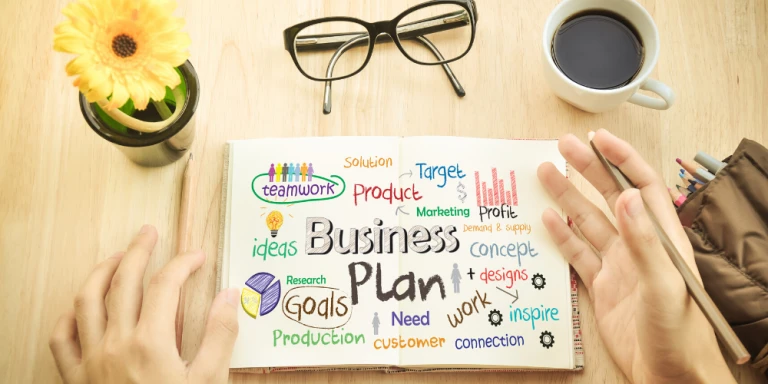 STEP 4 : Use free promotional tools
The internet isn't just good for cat gifs and mindless memes; it has a wealth of free business resources that can help you promote your new venture for little or no money.
Promote your business for free
makes it easy to promote your business for free or very little money. Setting up a Facebook page for your business is a quick and – relatively – easy way to create an online presence for your business. Don't forget other channels like LinkedIn, Twitter and Instagram.
Build a free business website
You don't need an all-singing-all-dancing website to launch your business. There are lots of free online tools that will allow you to build a professional looking website quickly. And so long as you don't mind using their branded web address, you won't have to pay for a web address either. Take a look at sites like at Wix and SquareSpace.
DIY (Design It Yourself)
Free online design tools make it easy to create professional-looking logos and marketing materials. If you've got an eye for design and the time to spare, explore sites like Canva to create high quality designs free of charge. Then share online for free (or pay to have them printed.)
Create content
Unlike traditional marketing that pushes information out to people, content marketing pulls them to you through interesting, inspiring and informative posts. And the great thing is, if you've got a way with words and a platform to publish it, content doesn't have to cost a thing. Our guide to creating a social media content calendar for your small business might inspire you.
Sell via third parties
Online marketplaces such as eBay and Etsy provide a low-cost way to get your products in front of the buying public. There are usually no upfront costs – you pay a commission on anything you sell – so can test the water without any upfront financial commitment.