When you're applying for a business loan, you might feel anxious, especially if there's a lot riding on the decision.
However, the process itself isn't something to be scared of. You'll need to prove your suitability as a borrower and show how you plan to use – and repay – the money. Follow our step-by-step guide to applying for a business loan, to put you on the path to approval.
STEP 1 : Write a business plan
Do I need a business plan to apply for a loan?
Having a well-thought-out business plan will greatly improve your chances of being approved for a business loan. Most – but not all – lenders require a business plan when you apply for a loan.
Even if your lender doesn't ask for a plan, it is a really good idea to have one. Your plan will help focus your mind on what you want to achieve, how you can achieve it, and how much you need to borrow to make it happen.
Check out our guide on How to Write a Business Plan. We've even got a business plan template you can download.
If you're just getting started, you can also find our full guide on How To Start Your Own Business, here.
What does a business plan include?
A business plan generally contains the following information:
Executive summary
Description of the business
Market research and sales strategy
Business structure and staffing
Description of your operations
Financial forecast
You might find it relatively easy to describe your business and structure. It is the financial forecast that's going to take the most of your time.
It is worth spending time getting this right. These are the juicy financial insights that are going to convince them you're a good candidate for a loan.
Don't be tempted to exaggerate your figures though or you could find yourself in difficulties when it comes to repaying.
Download a business plan template
There's no need to reinvent the wheel. Download our business plan template to help guide you through the business planning process.
We've kept the jargon to a minimum, and each section has an explanation and a set of example questions to help you tackle it.
Need business plan writing help?
Our guide on How to Write a Business Plan tells you everything you need to know.
READ MORE
STEP 2 : Work out how much you need to borrow
Borrow what you need, not what you want
The next step is deciding how much to ask for. It can be tempting to ask for as much as you're eligible to borrow.
But remember, you'll need to pay it back!
So, work out an amount that is enough to meet your growth plans, but not so much that you'll struggle to make repayments. Check out our article on how much it costs to start a business.
Our veteran business advisor Tony – who has supported loans of over £12m to 1,000 people – says:
 'Need is the operative word here. Not "nice to have". Don't go over the top and budget for a £500 office chair when a £50 one will do the job. Don't buy a brand new £25,000 van if you can find a reliable secondhand one for £5,000.'
Prepare a cash flow forecast
Don't forget that cash flow may vary from month-to-month. Invoices are usually paid in arrears, so you may have to meet upfront costs before you receive payment.
You'll need to be sure that you'll always have enough in the bank to meet your monthly loan repayments or you could face financial penalties from the lender.
Preparing a cash flow forecast will help you understand how money moves through your business and decide how much you can afford to repay each month.
Take a look at these articles for more information:
Getting started with budgets, cash flow and pricing
12 steps to optimise your small business cash flow during Corona
STEP 3 : Check your credit history
Responsible lenders – ie the ones you want to deal with – will expect you to pass a credit check. This can feel punitive but it is to protect you. Nobody wants to offer a loan to someone who will end up in financial difficulties as a result.
There is no set credit 'score' that means you will or won't be approved. But lenders will look for indications that you have successfully borrowed and repaid money in the past. They'll check for defaults on past payments for loans, credit cards, store cards etc.
Knowing your credit history in advance means that you can avoid making an application that is destined to be rejected.
Take a look at our eligibility guide that answers the million dollar question: Am I Eligible for a Business Loan?
You could even go away and work on improving your score before applying. A poor credit history can be trumped by a new improved credit history. If you've had credit issues in the past but now got your finances in order, you could still be eligible. It is worth asking your chosen lender in advance.
Apps like Experian and Equifax will show you your credit score for free, but you may need to pay for a more detailed report. Other apps, like ClearScore or Credit Karma – will give you a basic report for free.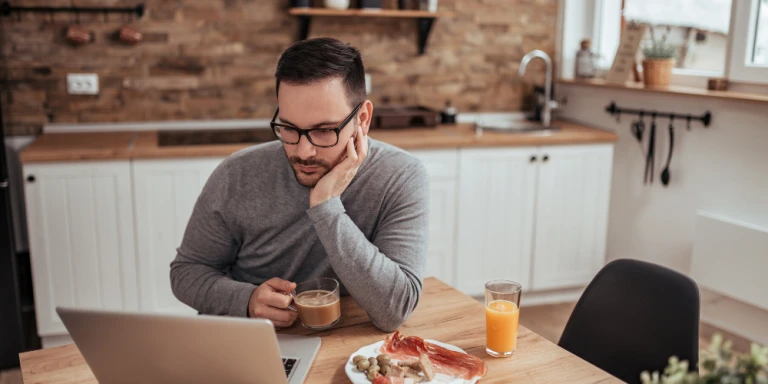 STEP 4 : Research lenders
Once you know how much you want to borrow and have worked out how much you can afford to repay, it is time to research lenders.
There are lots of different business finance options out there, from high street banks to startup loan specialists, online banks and peer-to-peer funds.
All of them will have different:
terms and conditions
eligibility criteria
interest charges
repayment terms
Decide who you want to deal with, what benefits they offer you and your business, and shortlist lenders to explore further.
Think about things like:
interest rate
reputation as a lender
availability of payment holidays
any deposits or security required
Don't forget that whenever you apply for a loan, a credit check is run. This can leave a footprint on your credit report. Too many credit checks can negatively impact your credit score. So choose your lender carefully and make sure you meet their eligibility criteria (see below).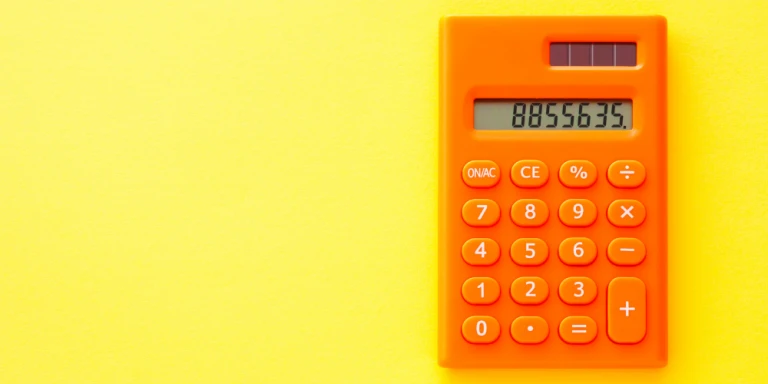 STEP 5 : Work out how much it will cost you
How much does it cost to get a business loan?
Once you've shortlisted your lenders, you can work out how much your loan will cost you with each of them.
Many lenders will have a loan calculator on their website – we do – which shows you the monthly and overall cost of your loan.
You should be able to adjust your borrowing amount and loan duration to see:
What you'll pay each month
How much interest you'll pay overall
For example, a £5,000 loan over 24 months at 6% means you'll repay £221.25 a month and £5,310 overall.
That means you'll pay back £310 more than you borrowed. This is the overall cost of the loan.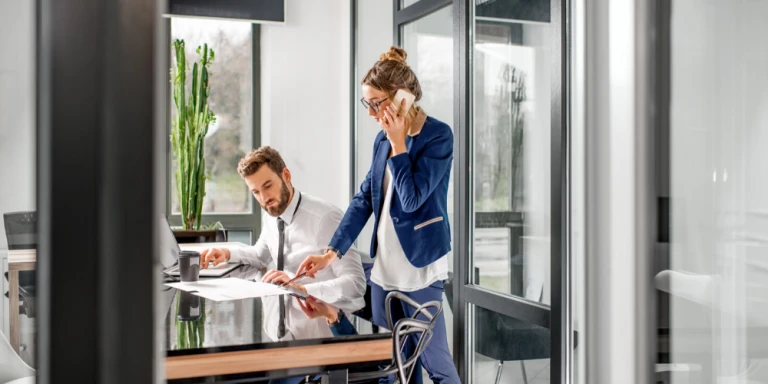 STEP 6 : Check your eligibility before you apply
Am I eligible for a business loan?
If you want to check you are eligible before you apply, many lenders let you. You'll often find their website will have an eligibility checker that can pre-qualify you to apply, without running a credit check. Read our guide to business loan eligibility to discover more.
If you suspect you might not be eligible, do some research. There are specialist lenders that will consider people with different challenges.
For example, people who have had poor credit in the past, people who are currently accessing benefits, and businesses without any prior trading history.
For example, Transmit Startups specialise in Start Up Loans. This means we can lend money to individuals who want a personal loan to start a business. We don't require trading history and provide specialist support to help you write your business plan and loan application.